Volunteer coordinators play a vital role in an organization's success. They're the primary point of contact for volunteers to interact with the organization, and they keep things running smoothly. Choosing the right person for the job can be tricky, but the right interview questions make it easier.
From understanding how they'll perform in the role to what their values are, volunteer coordinator interview questions can guide you in the right direction. They can help you spot red flags, see if the individual aligns with your organization's values, and much more.
4 Types of Questions to Ask a Volunteer Coordinator Candidate
The questions you ask when hiring a volunteer coordinator can clue you into how they'll handle different aspects of the job. There are many types of questions you can ask, some of which overlap. For a volunteering position, you can often benefit from asking questions in these categories:
Role-specific questions: These questions focus on the job's general responsibilities and whether the candidate is a good fit for the role specifically. These questions should investigate the interviewee's background, previous experiences, values, etc.
Operational questions: Operational questions incorporate the specifics of your organization, such as goals, issues, and unique logistical elements or quirks. Consider what kinds of plans the interviewee may have for the role and whether they've done their research on you. See if they have experience with your tools and environment, such as your volunteer management software or government entities you frequently work with.
Situational questions: By putting your candidate in a hypothetical situation, you can gauge their problem-solving and critical thinking skills.
Behavioral questions: With behavioral questions, you learn more about the interviewee through how they have addressed situations in the past. You might learn more about what motivates them, how they handle conflict, what they struggle with, how self-reflective they are, and more.
15 Volunteer Coordinator Interview Questions
With those topics in mind, you'll want to choose questions that give you a clear picture of your interviewee and their potential relationship with your organization. Some things to look for include confidence, industry experience, and a positive attitude. Red flags might look like vague responses, an unwillingness to learn, and values that don't align with your organization.
Depending on your organization's structure, they may not need a degree, but a bachelor's is a big plus, especially in a field like Human Resources or nonprofit administration. Other plusses include experience volunteering, working with others, and/or managing a team.
Below are some common interview questions for hiring a volunteer coordinator.
1. What Traits Do You Possess That Will Help You Excel in the Role?
This classic question can help you determine the employee's strengths regarding this role specifically and what they'll bring to the organization. Say they have an eye for detail, and you have a problem with outdated information — they might be the perfect candidate for updating your volunteer database.
2. What Does Your Leadership Style Look Like? How Might It Differ From the Organization's Usual Operations?
A good answer to this question will depend on your organization's position. Are you looking for someone to uphold your typical methods, or do you need someone to help you change things up and move in a new direction?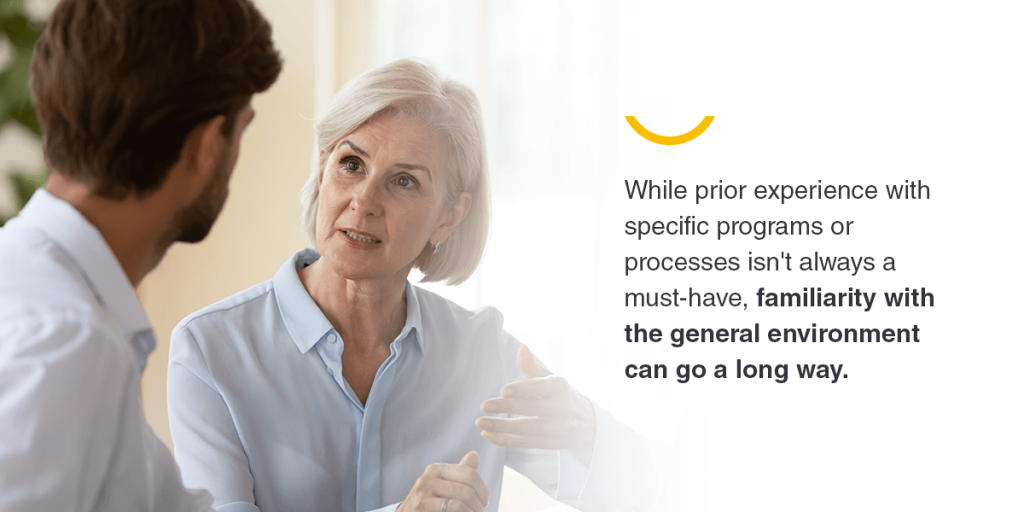 3. How Will Your Prior Experience Help You in This Role?
This question can help you gauge the interviewee's experience with some job elements, such as recruitment, training, reporting, and familiarity with the software. While prior experience with specific programs or processes isn't always a must-have, familiarity with the general environment can go a long way.
4. What Are Some Factors That Might Prevent You From Doing Your Best Work?
Asking about weaknesses can show humility, pragmatism, and a willingness to learn. Alongside the weakness, they should also tell you what they're doing to address the shortcoming. If they don't have a weakness they want to admit, that's a red flag.
5. Tell Me About a Time You Have Dealt With or Would Deal With an Argument Between Volunteers or Subordinates.
A situational prompt like this can show you how someone would address certain issues likely to come up on the job. They probably don't need to respond right away, but having a good answer can show you how they think on their feet and practice skills like conflict management.
6. How Would You Respond to a Volunteer Who's Having Trouble Staying Motivated?
Here's another situational question that assesses the candidate's problem-solving ability. A strong answer might show empathy for the volunteer, listening skills, and creativity.
7. What Do You Look for in Prospective Volunteers, and How Do You Assess These Traits?
This question is similar and should show you that the candidate looks for traits the organization values. Another plus is if the candidate has some novel ideas for recruiting and assessing volunteers. Perhaps you want to modernize the organization, and they want to implement online application forms or create an online directory of volunteer opportunities.
8. Tell Me About the Project You're Most Proud Of.
Look for an answer that displays the interviewee's values, expertise, and what they learned from the project.
9. What Are Your Thoughts on Our Mission?
A question like this about the organization can help you see if the candidate has researched you and if their values align with yours. It's a good way to probe for personal connections or interests, too.
10. How Do You or Would You Promote Diversity Among the Organization?
A good answer here can help you ensure the employee understands and appreciates your organization's diversity goals and knows how to incorporate them into the job.
11. What Does Your Style Look Like for Making Schedules, Training, Etc.?
See how the candidate likes to work. While it won't always make a difference, it helps to know they can stay organized and work in a way that addresses your concerns.
12. How Do You Show Your Appreciation for Volunteers?
Showing appreciation for volunteers can come in many forms — ask about how your candidate does this. They may have new ideas to bring to the table, and you can learn more about how they perceive the volunteers they work with.
13. What Would You Do If One of Your Best Volunteers Says They Want to Quit?
This frustrating situation can tell you more about your interviewee's empathy and willingness to learn from their volunteers.
14. What Would You Do If You Found a Person With a Great Attitude and Enthusiasm But No Experience?
Another hypothetical predicament explores how open the candidate is to new ideas and what kinds of traits they value most in a volunteer. You can also learn more about how they tailor their training methods to different people.
15. Do You Have Any Ideas, Feedback, or Plans You Could Bring to the Organization?
This is an especially good question to ask if you're looking to get new blood in the organization. You can learn how much thought they've put into the position and get an idea of their creativity and motivation.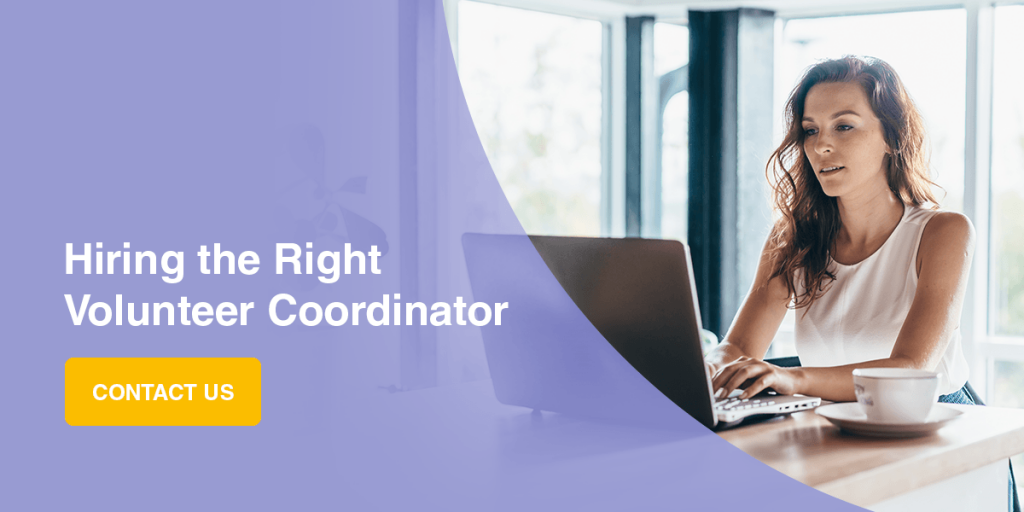 Hiring the Right Volunteer Coordinator
An effective hiring decision depends on an informative interview process. Use these questions to guide your interviews with volunteer coordinators and find the person who aligns with the organization.
And after you've found the right person, make sure they have the right resources for the job. Volunteer management software helps with many elements of volunteer coordinating, from scheduling and background checks to sign-in kiosks and mass communication tools. Volgistics is a secure, feature-rich platform for volunteer organizations of all types. Plus, it's scalable and grows with you. Learn more about Volgistics online, and reach out to us with any questions. You can also start a free trial to see it in action.