We recently overhauled the editor we use for email messages, making formatting apply more consistently and making it easier to include images and placeholders.

Along with this, we added the editor to many other places in Volgistics that were previously limited to just plain-text, like volunteer notes, instruction fields for your application forms, and Assignment descriptions.

Below we've highlighted a few of our favorite improvements. We really hope these improvements will make working in Volgistics better, and add more visual appeal for you and your volunteers! Read on through, or just watch the video
Don't like YouTube? Click here instead.
Adding Images in Email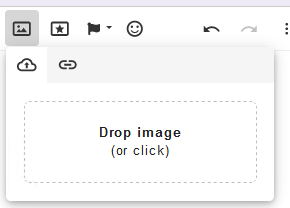 Gone are the days of uploading graphics to Imgur and hoping you could find the right URL. Now you can upload, drag-and-drop, or just paste images right in the editor. They'll be uploaded to Volgistics and sent with the email message.
Placeholders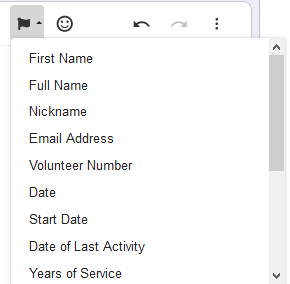 In addition to adding placeholders to the toolbar in the editor, we've added a variety of new ones. Have you ever wanted to send your volunteers the total number of hours they've served in a given year? Or let volunteers know the last date of service you have recorded? Now you can!
Message Size

Have you ever written a long email just to have it truncated because you didn't know you were past the maximum size? We have dramatically increased the amount of content you can add to emails. In addition, we're now using the total message size rather than treating the content and attachments separately. We'll also show you how close you are to the limit (once it's over 10%) so you're never surprised by it.
Autosave

Speaking of losing long emails, if you've walked away in the middle of composing one, you may have come back to an expired session and all your work disappearing. We've implemented an autosave feature that looks for changes every few minutes to keep you from losing precious time re-doing the same work.
Links on Application Forms
Often you'll want to include links to other outside resources on an application form, such as a to a conduct policy, disclosure, or liability waiver. In the past, you had to put a plain-text URL on the form and ask applicants to copy and paste it to view those. Now, you can easily create a clickable link instead!
Formatting VicMail Messages
Although email messages have had HTML formatting for years, your VicMail messages (in VicNet and VicTouch) have remained rather plain. Now these will support all the same formatting options as regular email messages.