Changes in Yahoo and AOL's delivery policies cause email delivery problems. Other ISPs and ESPs may follow.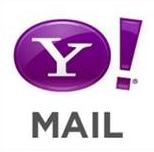 Volgistics takes many precautions to ensure that your email messages are delivered to volunteers and Coordinators as expected. However, we recently became aware that if you use an @aol.com or @yahoo.com address in a reply-to field in your Volgistics account, the email messages are not being delivered to the recipients. The failure is caused by new policies Yahoo and AOL put in place to prevent spammers from using their systems to send fake email messages.
The following article from the Los Angeles Times has more information on this:
http://www.latimes.com/business/technology/la-fi-tn-aol-yahoo-email-changes-20140423-story.html
We apologize to any accounts that have been affected by this and have not had their email messages delivered as expected. We understand the importance of email messages being delivered successfully to the intended recipients and take every measure possible to ensure this occurs. Unfortunately, this change is rare and beyond the control of Volgistics so we do not have a way to guarantee message delivery when they are sent from Volgistics with an @yahoo.com or @aol.com email address in the reply-to field.

In order to have email delivered from Volgistics, accounts that use @yahoo.com or @aol.com email addresses in their reply-to fields will need to use an email address with a different domain. If possible, we recommend that your reply-to address uses an email domain under your organization's control.
Other ISPs and ESPs (such as Gmail, Hotmail, Outlook.com, and others) are expected to put similar restrictions in place. We strongly encourage all accounts to use reply-to addresses from domains under their organization's control to prevent future email delivery problems.
Help topic 2190 has information on how to locate and change the reply-to addresses used in your Volgistics account. You can also change the reply-to address when you're sending a custom email message. Step two in Help topic 2195 shows how to do this.
If you have questions regarding this, please feel free to submit an inquiry to the Volgistics Support Team.