How do volunteers sign up?
Volgistics is used by volunteer organizations around the world to keep track of their volunteers' data. Volunteer records are part of each organization's account. So as a volunteer, you won't sign up for a free trial or login through the main Login page. Instead, you'll need to contact the organization where you wish to volunteer. They'll be able to guide you to the right page.
Many of our customers include links on their own website to their application forms and volunteer portals. It may appear as a simple text link like this:

Or, it may be a graphic link like this: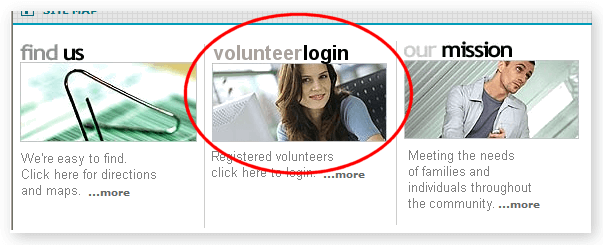 If you have any trouble finding links like these on your organization's website, you'll need to contact someone there for additional information.