Track Emergency Contacts¶
You can track emergency contact records for volunteers on the Contacts tab in the volunteer record. To add a new emergency contact for a volunteer:
Choose Volunteers from the menu.
Locate and click the volunteer's record
Select the Contacts tab.
Click the Add a new contact button. This opens a new, blank Contact record.
Enter the emergency contact information you want to track. For example, you can enter just a name and phone number, or you can also record a complete address for the emergency contact. You can optionally record the emergency contact's relationship to the volunteer using the Relationship field.
In the Kind field, select Emergency contact.
Click the Save button.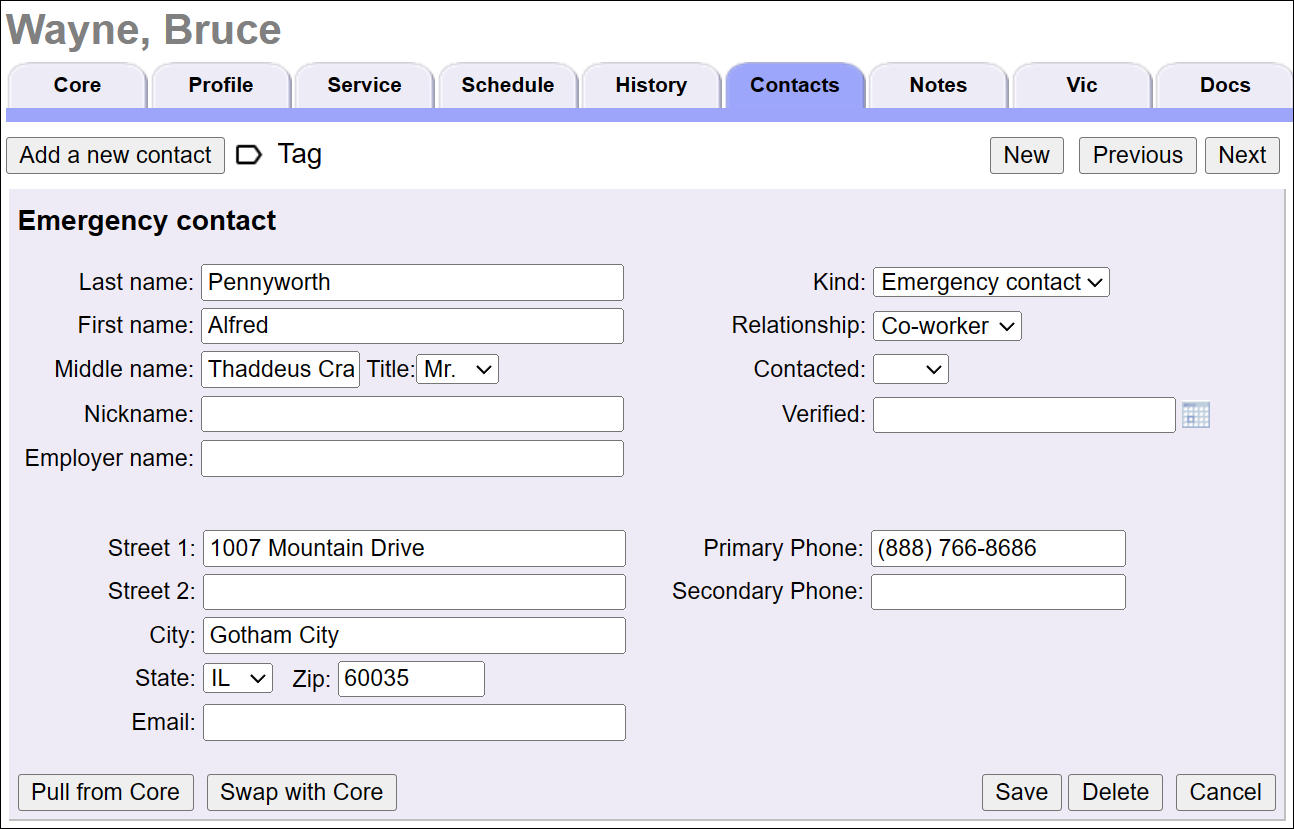 If you want to track more than one emergency contact, repeat these steps to add additional contacts.
If you use online volunteer application forms, you can ask volunteers to enter up to four emergency contacts on their application. The applicant's emergency contact information will appear on the Contacts tab once you receive their application.
Related Help¶