Getting Started Guide¶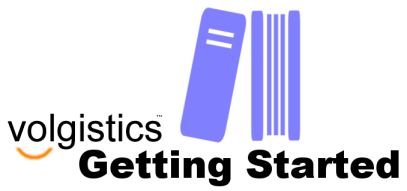 This guide is designed to help you get started with using Volgistics. It has sections to help you start an account if you do not have one, learning the basics about your account, setting up your account, and using the account once it has been setup.
Want to Dive Right In?
The Getting Started guide gives some useful background information at the beginning, but you may want to proceed directly to getting your account ready. In this case, we recommend the following help topics because they walk you through each step of the setup process in the suggested order. If a feature is not one that your organization will use, just skip that step. If you get hung up at any point, just submit an inquiry to the support team as shown here.
The setup help topics are:
The Getting Started guide has some built-in features to make it easy to use and progress through the help topics. You can learn more about using the guide itself in Using the Getting Started Guide.
If You Don't Have an Account Yet¶
System Reliability
System Security
Privacy Policy
Interconnection of Assignments, Volunteers, and Coordinators
System Requirements
Start a Trial Account
How to Log In
Getting Started Interview
Activate a Trial Account
Learning the Basics¶
Volgistics Glossary
Volgistics Menu
Using the Help Topic Library
Contact Support
Volunteer Record Structure
Account Administrator
System Operator Overview
Account Setup¶
Recommendations for Special Events
Basic Account Set Up
Advanced Account Set Up
Getting Started with Text Messaging
Using Volgistics¶
Finding Records
Choose Which Fields Show on Volunteers Page
Tags Overview
Tag Functionality
Sets Overview
Create a Set
Methods of Posting Service
Scheduling Volunteers
Schedule Substitute Volunteers
Schedule Substitutes for Regularly Scheduled Volunteers
Track Volunteer Absences
Find Volunteers Who Did Not Serve as Scheduled
View a Volunteer's Checklist Items
Find Volunteers Due for a Checklist Item
Marking Checklist Items Complete
Send an Email Message Overview
Send Text Messages
Stock Report Overview
Create Custom Reports
Create Automatic Reports
Save Volunteer Information Locally
Archived Versus Non-Archived Records
Archive Volunteer Records Event Log Overview
Background Screening With Verified First