Add Volgistics Features to Your Website¶
Adding Volgistics Features to Your Website
Volgistics includes a series of features you can integrate into your own website. These include:
Online volunteer application forms. Collect volunteer applications online and move applicant data right into Volgistics.
The VicNet volunteer portal. Registered volunteers can check their schedules, receive messages, post their service, view their service history, and more from an app or on any internet connected computer or device.
Public Opportunity Directory. Volunteers and other visitors can learn more about your volunteer opportunities online.
These features make it easy for organizations to add powerful database functions to their websites without any programming or database hosting. You (or your organization's webmaster) simply add a standard HTML hyperlink for each feature you want to use. You decide which features make sense for your needs and where you'd like them to appear on your website.
After adding links to these features, the volunteer office can customize and update their forms from within the Volgistics program without any additional website modifications. For instance, the volunteer office can add fields to their volunteer application form or post a newsletter without any assistance from a web developer or any changes to the website's markup. This can save considerable time and expense, plus changes appear on the website as soon as they are made in Volgistics.
Organizations may optionally brand and customize their linked features to make them appear part of their own website.
There are two ways the links to the Volgistics features can be used on your organization's website. You can have the links open in a new web browser window or tab (full-page), or you can have the feature embedded on a page of your organization's website.
Full-Page Option¶
With the full-page method, linked forms open in the entire browser window, as shown below. You can use the full-page method to open forms in a new tab on the same browser window as your website, or you can open them in a new browser window on top of the window that contains your website. Full-page mode is the easiest way to add these features to your website. You (or your web developers) simply add a hyperlink on the web page where you want people to access the feature. The hyperlink can be a text link, or a button that you add the URL link to.
While they are simple to add, forms opened using this method may not appear as tightly integrated with your website as forms linked using the embedded approach.
This is an example of a volunteer application form linked using the full-page method: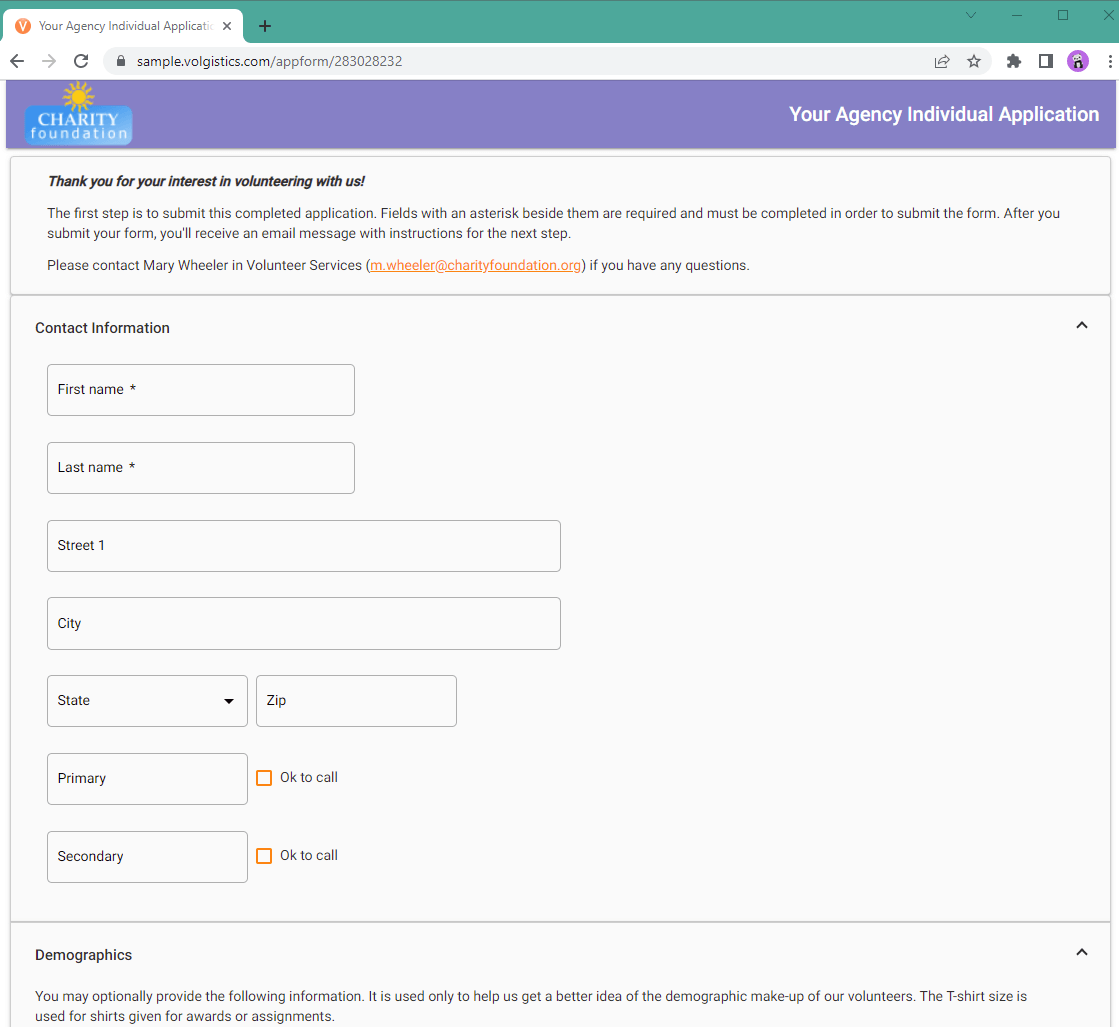 Tip: Create QR Code
Some experts feel that younger volunteers respond better to QR codes. You can easily convert the URL address for whichever Volgistics features you want to a QR code using a variety of resources such as Microsoft Edge or bitly's QR Code Generator. Here's an example of a QR code made using the Edge web browser.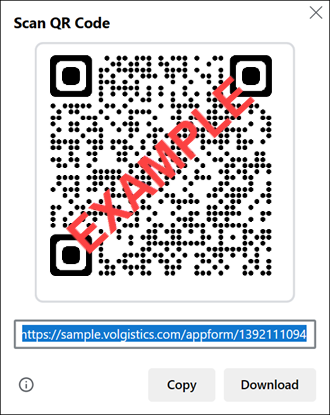 Embedded Option¶
With the embedded approach, you open these features in HTML "frames" or Iframes. Other elements of your own website are displayed around the frame that has the Volgistics feature, as shown below. This provides greater integration than the full-page method because the visitor will continue to see parts of your website (such as menus, backgrounds, and borders) while they're using the linked forms. While the Volgistics feature appears more integrated with your site, the embedded approach requires the use of HTML 'frames' and generally more effort on the part of the person who develops your website.
This is an example of a volunteer application form linked using the embedded method: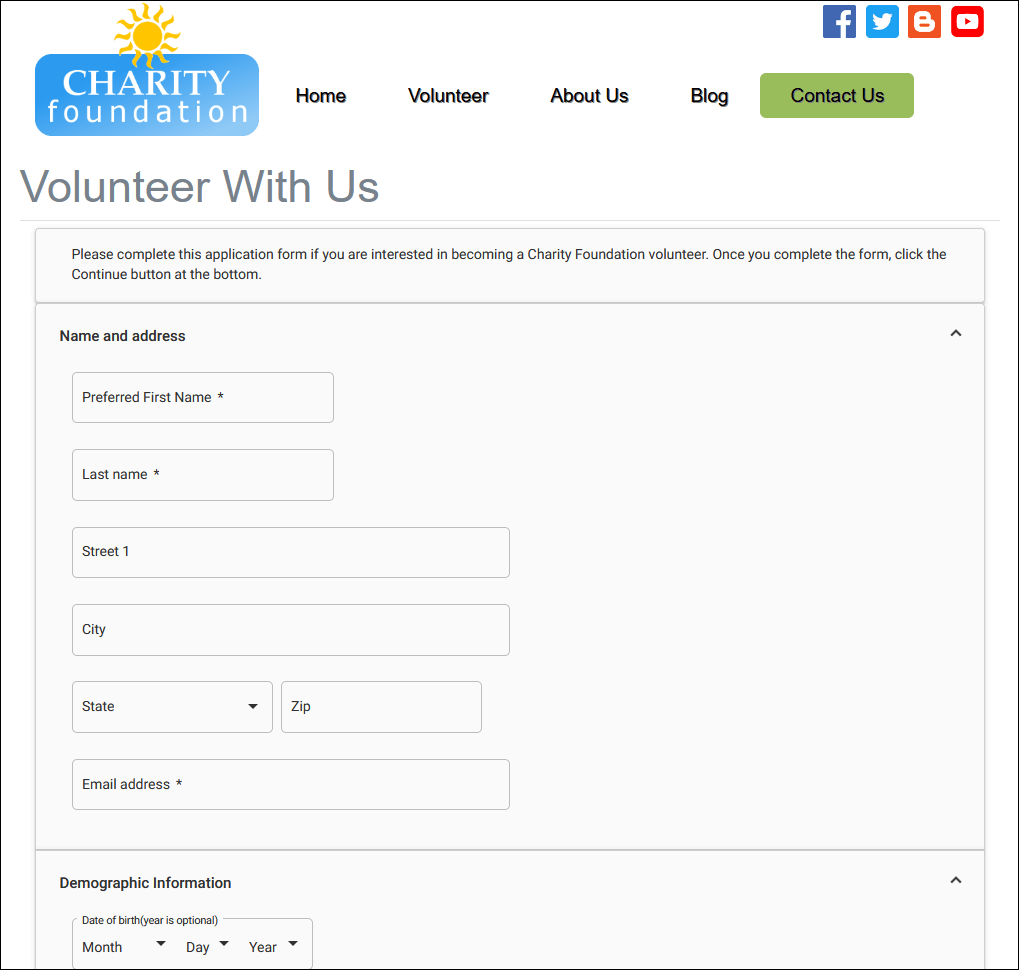 Adding Volgistics Features to Your Website
Related Help¶