Name Tag Report Overview¶
Name Tags reports are designed to create name tags for your volunteers or Coordinators. The reports are generated in PDF format and use the Avery 5395 format by default. This allows you to print the name tags on an ink jet or laser printer by using sheet fed name tag templates.
Here are examples of the stock Name Tags reports:
Coordinator Name Tags (stock) Details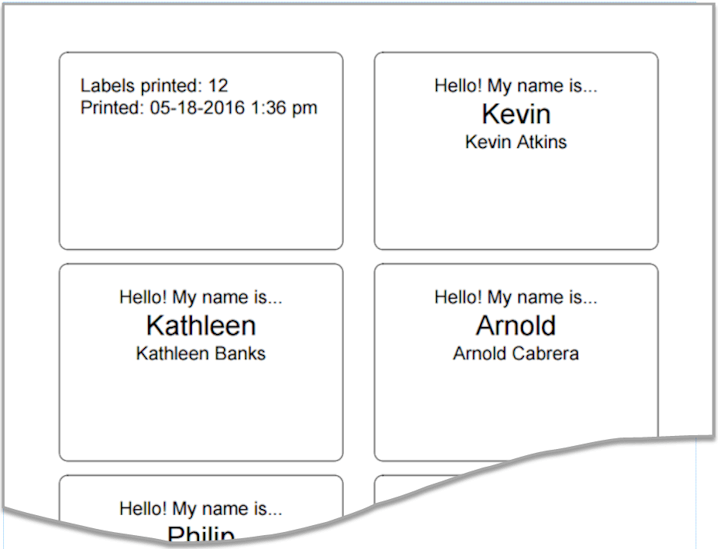 Volunteer Name Tags (stock) Details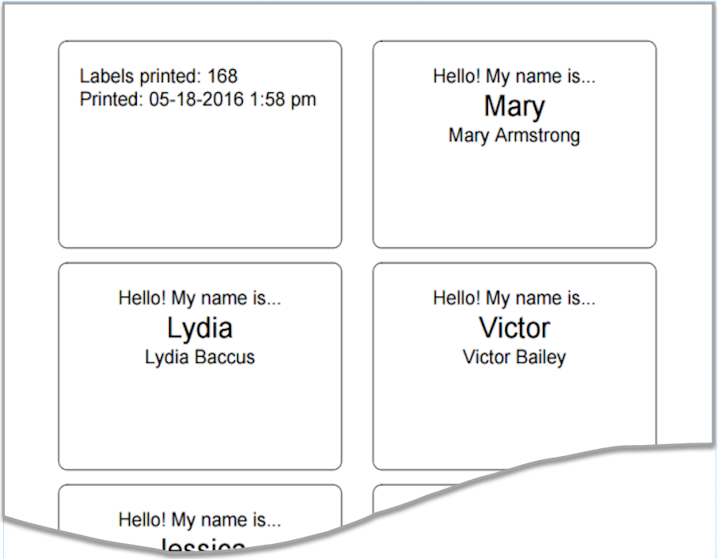 You can also customize the reports to have different font sizes or styles, margins, fields of information, or greeting message. Name tags reports can also be run for any of the records on the volunteer's Contacts tab such as emergency contacts. To customize a stock report, click the Clone It button after you select the name of the report from the Reports Page.
Or you can create a custom Name Tags report from scratch with these steps:
Select Reports from the menu.
Expand Name tags.
Click Create a new name tags report.
Go through each of the tabs and select the options you want.
Save the report on the Save tab.
Related Help¶